RSM Gives Back to Colorado Through Power of Love
RSM US LLP ("RSM") leaders presented a $29,000 check to Always Choose Adventures on January 6, 2023 as part of RSM's Power of Love fundraising efforts related to The RSM Classic, a PGA TOUR event for which RSM is the title sponsor. The $29,000 was part of the more than $6.7 million raised through Power of Love in the U.S. and Canada during 2022.
Always Choose Adventures is a Colorado nonprofit aimed to help get people of all ages, backgrounds, skill levels, and physical abilities access to the outdoors. Through the RSM fundraising, Always Choose Adventures will be able to drive their community impact of providing tools, training, and confidence to create an appreciation for the outdoors.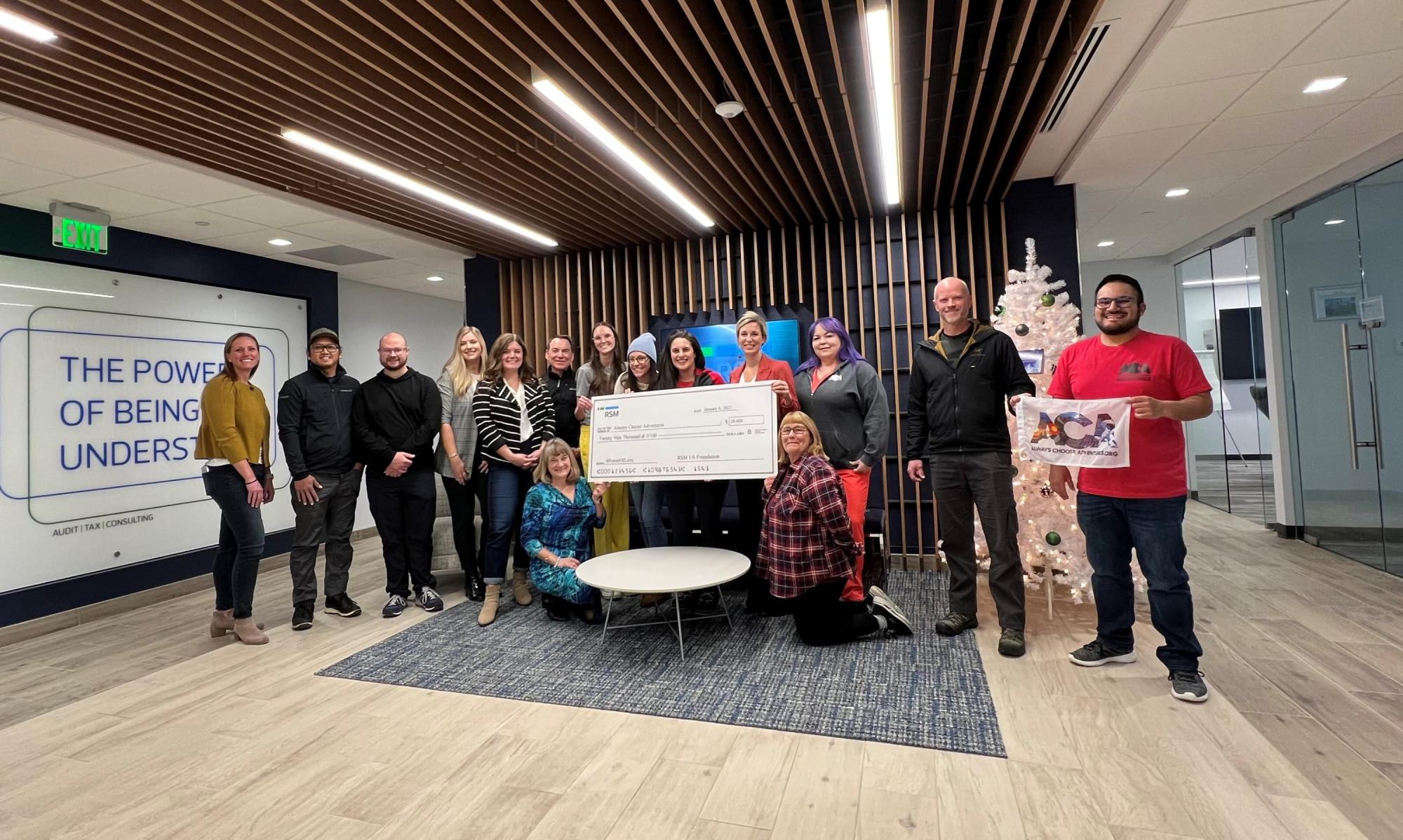 Pictured are Kathy Healey, Lydia Ehr, Kelsey Vredeveld, and Kelly Charlton (RSM) with Chantelle Shoaee (Always Choose Adventures Founder) alongside Always Choose Adventures directors, board members, and volunteers at the Power of Love check presentation this month.
About RSM US
RSM's purpose is to deliver the power of being understood to our clients, colleagues and communities through world-class audit, tax and consulting services focused on middle market businesses. The clients we serve are the engine of global commerce and economic growth, and we are focused on developing leading professionals and services to meet their evolving needs in today's ever-changing business environment.
RSM US LLP is the U.S. member of RSM International, a global network of independent, audit, tax and consulting firms with more than 43,000 people in over 120 countries. For more information, visit rsmus.com, like us on Facebook, follow us on Twitter and/or connect with us on LinkedIn.