Colorado Hosts STEM Activation Event to Engage Girls in Tech Careers
As the technology sector continues to evolve, many companies are having difficulty finding qualified workers to fill in-demand, high-tech jobs. To help grow the talent pipeline and expand this traditionally male-dominated industry, Colorado Technology Association hosted the SheTech Explorer Day Colorado, a day-long immersive event where 150+ 9th – 10th grade female high school students from across the state learned what it's like to work in science, technology, engineering and math (STEM).
"Clearly, women are under-represented in the technology industry across the nation and here in Colorado", said CTA President and CEO Frannie Matthews. "The Colorado Technology Foundation supports a skilled, diverse tech talent pipeline for Colorado, and events such as SheTech provide hands-on experience led by role models from our local tech industry to help these girls envision their future in tech."
Today's event brought together 150 students from more than 10 school districts across the state. Presented by PwC and hosted by Colorado Women's College at the University of Denver. The SheTech event included interactive workshops, hands-on exercises and career-focused dialogue alongside 19 technology industry partners and more than 50 mentors. As part of the event, Lt. Governor Dianne Primavera welcomed the students. In addition, the students participated in an industry-led TechChallenge of designing an app and solving a real-life problem with technology solutions and pitching their idea to a panel of judges.
"PwC is driving educational change in the U.S. by investing in innovative programs and collaborating with the organizations developing them to increase access to quality, cutting-edge education for underserved populations," said Laura Skladzinski, Director, Management Consulting at PwC. "PwC is committed to closing the gender gap in technology and leadership roles, and we are honored to be a partner in bringing the SheTech event to life and providing the opportunity for these students to see the best of what the Colorado technology industry as to offer."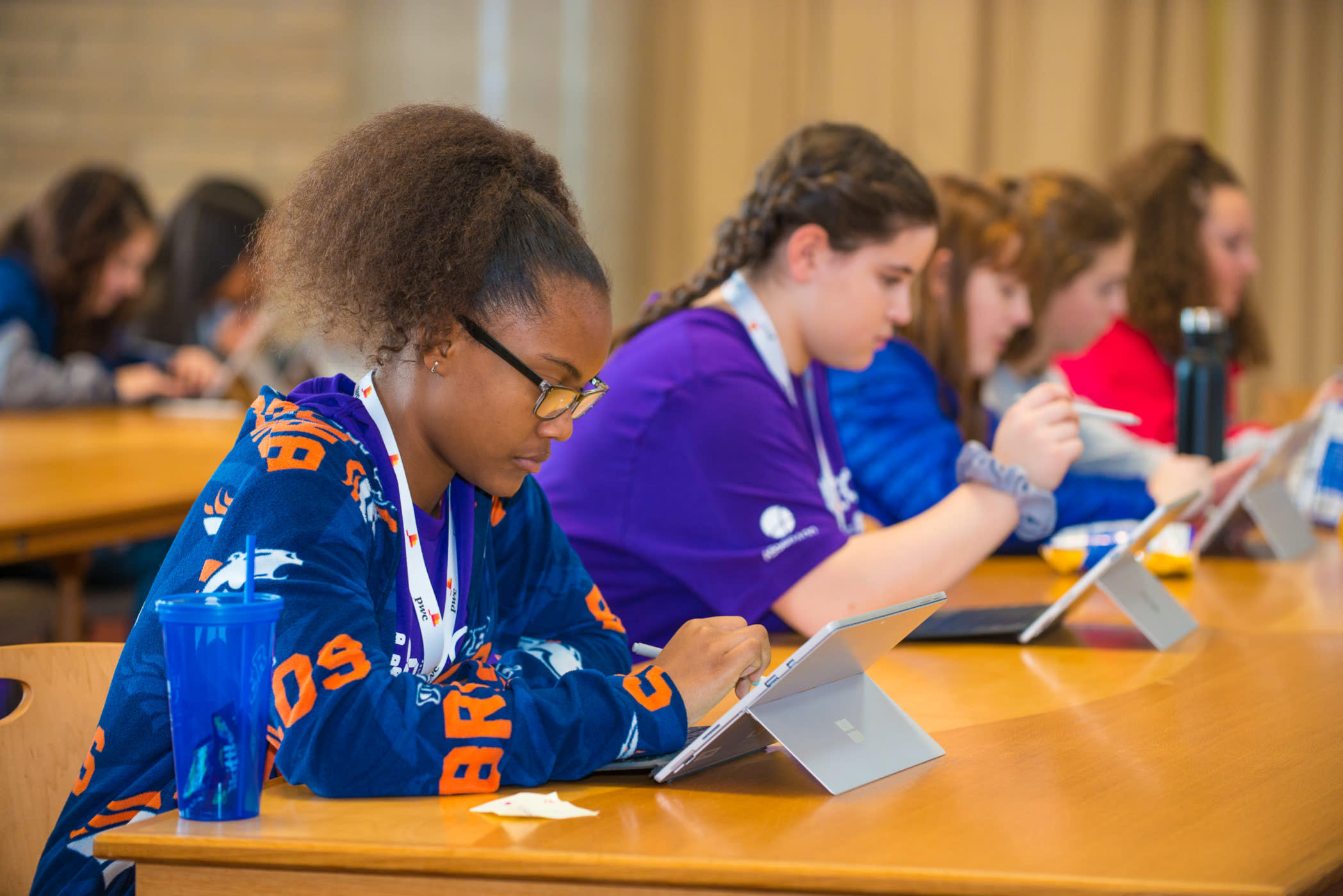 Technology is the foundation of many of our industries and there is a growing and urgent need for skilled, diverse technology talent in Colorado and beyond. It is projected there will be 3.5 million US computing-related job openings by 2026 – yet only 26% of the computing workforce was women in 2017. It is important that women and girls are exposed to the opportunities that STEM careers have to offer.
Other SheTech industry partners include AT&T, Swiftpage, University of Denver, Microsoft, Firstbank, Zayo, SendGrid, Healthgrades, Xero, Lewan Technologies, Computershare, Galvanize, Comcast, CenturyLink, Conga, Kroenke Sports, Dish and mindSpark Learning.